Reviews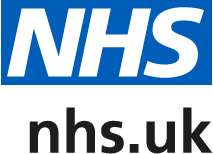 updated at 11:22pm on 30/04/2019
by Lauren Suchley gave Wateringbury Surgery a rating of 5 stars
Best surgery I have been registered with.
I am a fairly new patient at Wateringbury and I am so pleased with the service!
The nurses and doctors are polite and informing and my child's vaccinations where made and easy experience with the fantastic nurse who administered them.
I am also able to get an appointment within two weeks or straight away if needed!
The receptionists are very friendly and welcoming.
Visited in February 2019, Posted on 19 February 2019
by Anonymous gave Wateringbury Surgery a rating of 5 stars
Professional, friendly and courteous.
I have been with the practice approximately 3 years and during this time have always found the staff to be friendly and professional. The appointment and prescription service works well and have been able to obtain consultation and medication as required. I would very much recommend this surgery to anyone.
Visited in June 2018, Posted on 13 July 2018