Wateringbury Surgery
CQC Rating Good
Private Fees
Completion of certain forms and letters fall outside the scope of the General Medical Services which GPs are required to provide free of charge.  As such, some things are classed as a private service.  The fees we charge are usually less than those recommended by the British Medical Association.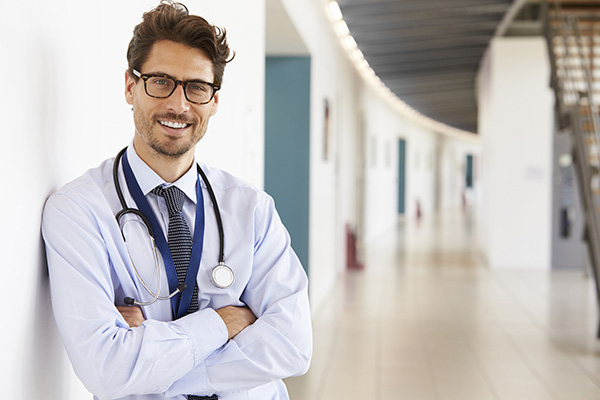 List of Fees
Adoption and Fostering
Form 1HA - £63.32
Form M/B - £48.97
Form C, D YP or AME - £106.67
Form AH - £96.56
Form AH2 (Adult 2) - £26.54
Attendance Allowance/ Disability Living Allowance
Ofsted Health Declaration Form - £91.00
Factual Report - £40.30
DS1500 - £20.40
Claim Forms
Private Insurance, Accident and Sickness etc - £35.00
Council Tax Application for Exemption - FREE
Copies of Medical Records
Computerised Records - FREE
Manual and Computerised Records - FREE
Council Tax Application for Exemption
Criminal Injuries Compensation Authority Report - £74.28
Court of Protection
Medical certificate CP3 with exam - £165.60
Medical certificate CP3 without exam - £81.60
Driving
DVLA – medical questionnaire (paid by the DVLA) - £48.00
Fitness to Drive (HGV, PSV, Racing, Elderly) – Patient to Pay - £120.00
Employment
Medical Report - £60.00
Medical Examination - £100.00
Firearm/shotgun Certificates
Firearm/shotgun Certificate – First Certificate Report - £60.00
Firearm/shotgun Certificate – Renewals - £40.00
Insurance Company Reports
GP Report (GPR, PMA) - £104.00
Medical Examination Report - £115.00
Further Info/Supplementary Report - £155.00
Paternity Blood Test
Charge to patient – First test (Cellmark pay surgery direct) - £34.80
Private Appointment
Doctor 10-minute Appointment - £30.00
Private Blood Test with Nurse - £42.00 for the first test

Subsequent tests £22.00 each

Private Sick Certificate - £20.00
Sports Medical
20-Minute Appointment - £60.00
To Whom It May Concern Letters
Brief standard letter or reports with opinion - £25.00
Confirmation of medication for flying - £15.00
Lasting Power of Attorney
Lasting Power of Attorney - £60.00
Travel & Vaccinations
Holiday Cancellation Claim Forms - £35.00
Fitness to Travel - £35.00
Hepatitis A - £55.00
Hepatitis B - £55.00
Japanese Encephalitis (course of 3) - £330.00
Rabies (Course of 3) - £221.00
Tick Bourne Encephalitis (Course of 3) - £150.00
We are no longer a designated yellow fever centre but you can enquire at the following:
Cosmopolitan Medical Clinic
80 King Street
Maidstone
ME14 1BH
01622 296440
Oaks Pharmacy
Admiral Moore Drive
Royal British Legion Village
Aylesford
ME20 7SE
01622882386
Non NHS funded services - your questions answered
Why do we charge for some of our services?
The NHS provides most healthcare free of charge to the patient and this includes GP services such as:
Advice on health problems
Routine examinations and treatment
Referrals to other health services and social services
Some prescriptions
Childhood immunisations 
However there are some exceptions where a fee is payable by the patient or a third party because the service is not covered by NHS funding. GPs get numerous requests to complete services that fall into these non NHS funded categories every week, and this adds up to a lot of additional work.
Which services are chargeable?
Forms and other services completed by a GP or Nurse such as:
Private certificates requested by a third party, eg: an employer requesting a medical certificate
Reports for health clubs, schools, sports clubs
Insurance claim forms, eg: holiday cancellations, private health insurance
Accident/sickness claim forms, eg: loan protection, BUPA, AXA PPP
Countersignature or verification of your identity, eg: driving licences, passports (Your GP must have known you for a minimum of 2 years)
Childminder's OFSTED report
Medical Examinations, eg: employment, HGV, driving, sports
Travel immunisations, eg: Yellow fever (refer to fees list for all payable immunisations)
Some overseas visitor
Access to medical records
How much do I have to pay and who decides this?
All GP practices charge for these services and there is no fixed rate for fees. We have set our fees following recommendations from the British Medical Association (BMA). A list of our fees list is available at on our web site or at reception.
But I only need the doctor's signature?
When completing even the simplest of forms or providing only a signature, GPs still have to check the medical records before signing as they are held accountable for what they are asked to sign.
Who should I give my form/request to?
All forms/requests should be handed in or discussed at the reception desk.
Please do not hand your form to the doctor. This may cause a delay in your form being processed.
How can I pay?
We accept the following forms of payment:
We use cookies to help provide you with the best possible online experience.
By using this site, you agree that we may store and access cookies on your device. Cookie policy. Cookie settings.
Functional Cookies
Functional Cookies are enabled by default at all times so that we can save your preferences for cookie settings and ensure site works and delivers best experience.
3rd Party Cookies
This website uses Google Analytics to collect anonymous information such as the number of visitors to the site, and the most popular pages.
Keeping this cookie enabled helps us to improve our website.